Movers of the Day
Written by Indira on August 6, 2018
Tokens that moved the most in the last 24 hours:
Since 6 pm QUN rose by 28.46%.  Bitcoin and Ether dropped.

 QunQun (QUN)
QunQun is a completely new incentive community platform based on blockchain technology. On QunQun, users can easily create their own theme community without encoding and deploying, and obtain extra tokens from the reward pool through operating it or submitting contents to the communities.
Do you know how to check your daily reward?Share your rewards here, 10 QUN for the daily top 5 earners!!! 😊 #QunTips https://t.co/fzIW83h2mO pic.twitter.com/GZelGkECoq

— QunQun (@qunqun_io) August 6, 2018

 Holo (HOT)
Holo is the first step toward a decentralized hosting ecosystem. Holochain enables a distributed web with user autonomy built directly into its architecture and protocols.
Since 1 pm HOT rose by 22.02% and AXP rose by 15.43%. CBC, MOAC and LYL are still green. Although GSE is already negative in the last 24 hours it is higher by 7.26% than it was at 1 pm. Since 1 pm TTU gained 6.36%. In the last 24 hours, Ether rose by 0.92% while Bicoin is still negative.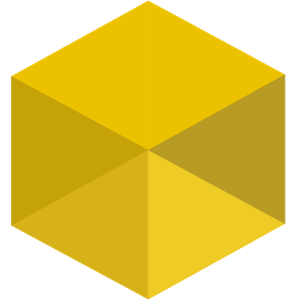 CashBet Coin (CBC)
CashBet is a mobile platform for real-money, social, and skill-based interactive gaming. CashBet Coin will open up access to world-class iGaming entertainment globally, while improving the online experience for casino, skill-based, eSports, lottery and sports betting players.

 AXpire (AXP)
AXpire  is a cloud-based, and AI-enabled blockchain payment processing company.

 MOAC (MOAC)
MOAC is to design a scalable and resilient Blockchain that supports transactions, data access, control flow in a layered structure.
CBC is still the winner but since 8 am it has lost some growth. In the same time TTU fell by 19.85%. LYL and RPX are higher than 8:30 am.  RPX rose by 13.69%.


 Red Pulse (RPX)
Red Pulse is a digital token which will be applied for different activities on their social system such as spending for articles, incentivizing and taking payment in RPX. The quality of the materials, clicks, volume, and a lot of other criteria will influence the payments.
👉Red Pulse Report is out! Red Pulse Beta, Token Swap, and PHOENIX Asia Tour Recap. #Blockchain $NEO $PHXhttps://t.co/XB3huUiwkV

— Red Pulse (@red_pulse_china) August 6, 2018

 TaTaTu (TTU)
The TaTaTu Platform  will be a fair and transparent social media and entertainment blockchain-powered platform. Users will be rewarded for both creating or providing content, and for watching it.
LYL (-7.32%) is lower than at midnight.  GSE , CBC and MTN are higher than at midnight. MOAC rose by 27.87%.

 LoyalCoin (LYL)
The central piece of the omnichannel customer loyalty platform that we're building is the LoyalCoin, the medium of exchange that now replaces the traditional rewards point.
"Philippines-based LoyalCoin is aiming to create the world's largest loyalty network where points from thousands of different brands are interchangeable – all thanks to cryptocurrency."

Read full article of https://t.co/hF0aevkrHy here: https://t.co/uQA3VvLm2F#LYL #crypto

— LoyalCoin (@LoyalCoin) August 5, 2018

 Medicalchain (MTN)
Medicalchain  uses blockchain technology to securely store health records and maintain a single version of the truth. The different organisations such as doctors, hospitals, laboratories, pharmacists and health insurers can request permission to access a patient's record to serve their purpose and record transactions on the distributed ledger.
---