Lily
November 24, 2018
---
Tokens and coins that moved the most in the last 24 hours:
Top movers of the day are tokens from the bottom of the table: Quant and ETERNAL TOKEN. nexty and Centrality are one of the few that are still positive. At 10 pm tokens and coins dropped sharply, including Bitcoin and Ether. All of 2100NEWS DA Indexes ended down more than 11%. Bitcoin ended at 3700.06 USD. Ether ended down 9.27%. Soon after midnight, they both gained back about 3%.

Quant (QNT)
Quant Network or Overledger is the blockchain Operating System (OS) for the future. It empowers applications to function across multiple blockchains. Overledger securely removes the barriers that prohibit communication across multiple blockchains, providing endless possibilities for your data and applications. Overledger is the blockchain operating system that provides the ability to distribute value and applications across current and future blockchains without being limited to a single technology or method.
Top movers of the day are Centrality and SophiaTX. Since midnight Centrality has surged by 33.39% while SophiaTX has dropped by 11.09%. The tokens and coins started lower than yesterday's closing. Since midnight 2100NEWS Digital Assets Total Index (NWST1100) which measures the performance of top 1100 crypto assets by market cap has fallen by 0.44%. All of 2100NEWS DA Indexes are red today. Since midnight Bitcoin dropped by 0.49% and Ether even by 0.63%.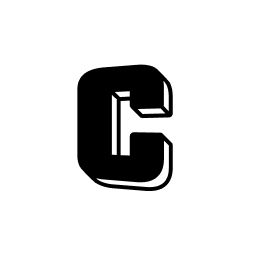 Centrality (CENNZ)
Centrality is a venture studio that partners with leading innovators in key industries to create a marketplace of applications. These applications allow consumers to manage everyday tasks and experiences using peer-to-peer transactions – all via one login and using blockchain-enabled infrastructure. It is one of the leading, blockchain venture studios in the world, with a growing team of 75 people across Auckland, London, Melbourne and Singapore.

BitKan (KAN)
BitKan is a cryptocurrency data and blockchain community service provider. BITKAN currently provides price monitoring, news and information, mining monitoring, wallet and other services for cryptocurrencies. Users can store cryptocurrencies simply, conveniently and safely through the BITKAN app.

QuarkChain (QKC)
The native digital cryptographically secured utility token of the QuarkChain Network is a major component of the ecosystem on the QuarkChain Network, and is designed to be used solely as the primary token on the network.
---