Movers of the Day
Written by Indira on August 8, 2018
Tokens that moved the most in the last 24 hours:
SRCOIN  is the winner of teh day.  SCRL rose by 28.05 since 18:10. Bitcoin is still going down. Crypto 2100news DA Overall Index (DAOI) fell 8.04%.

 SRCOIN (SRCOIN)
SRCoin  is a decentralized health information platform. Using blockchain technology, distributed and subscribed massage chairs are connected to decentralized network hubs that build health data platform, providing useful health information to patients, medical institutions, and research facilities.
*IMPORTANT ANNOUNCEMENT: SRCOIN ALPHA HARDWARE UPDATE*
We've been working together with various American and Chinese firms to create one of a kind product! See what we've been working on by vising our website below!https://t.co/yUGE2L5Zrw pic.twitter.com/9ZDzaHLQbc

— SRCOIN (@SRCoin_ICO) July 4, 2018

MobileGo (MGO)

Scroll (SCRL)
These next few weeks will be very exciting for anyone who loves Scroll😃! New Website, New Blockchain Product, Tech Crunch Disrupt, SlideDrive Demo, Live Streams, and More 🎉!

— Scroll (@OfficialScroll) August 7, 2018
Top movers of the day at 18:10: There are the same tokens as there were in the morning. HIT is still falling. Since 1 pm SCRL rose by 5.15%, SRCOIN fell by 9.48%. Bitcoin and Ether are still going down.

LoyalCoin (LYL)
The central piece of the omnichannel customer loyalty platform that we're building is the LoyalCoin, the medium of exchange that now replaces the traditional rewards point.
Here are some of the highlights from the third installment of the LoyalCoin Crypto Seminar!#LoyalCoin #LYL #crypto #seminar pic.twitter.com/QIuXpwsSMA

— LoyalCoin (@LoyalCoin) August 8, 2018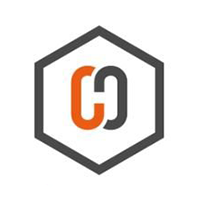 HitChain (HIT)
HitChain is a decentralized and collaborative community built to value developers' works with a transparent credit system using blockchain technology.
Top movers of the day: since 8 pm SRCOIN rose by 24.79% and MGO by 5.57%. SCRL and HIT are still falling. In the last 24 hours, Bitcoin fell by 8.05% and Ether fell by -11.01%.
In the last 24 hours all 2100news Digital Assets Indexes fell. LargeCap tokens fell by 8.39%, MidCap fell by 7.96%, SmallCap fell by 7.22%. Crypto 2100news DA Overall Index (DAOI) fell 8.37%.
---