---
Tokens and coins that moved the most in the last 24 hours:
Top movers of the day at 13:10 are Castweet and SwftCoin. Since 6 pm Castweet has surged 19.33% and SwftCoin 9.50%. Chromia is 1.53% lower.
In the evening the crypto markets stopped falling and ended the day mixed. The mid caps measured by 2100NEWS Digital Assets 200 Mid Cap Index (NWSM200) ended +1.14% while the large caps represented by 2100NEWS Digital Assets 100 Large Cap Index (NWSL100) ended -0.67%. Their movement can be seen on the adjacent NWSLT chart over the past 24 hours. Our main 2100NEWS Digital Assets Total Index (NWST1100) ended +0.55%. Bitcoin ended +1.45% while Ether ended -0.51%.
To find out based on which criteria have been selected, please read the notes.

Castweet (CTT)
The Announcement of new listings on exchanges
A live-streaming platform based on blockchain incentives for everyone. The Castweet ecosystem combines live-streamed contents sharing with blockchain technology, thus creating an ecosystem that rewards everyone. Not only will streamers be rewarded, but also the users who participate on the platform. The main objective of the Castweet Ecosystem is to create a cycle of use within the platform by providing real use cases within the platform for both the viewers and content creators.
We are pleased to inform you to trade the #Castweet token(#CTT) to #Bitcoin in #exchange #Hanbitco.#BTC #Defi #digital #asset #finance #blockchainhttps://t.co/OUNI0DkNsV

— Castweet (@Castweet_Global) April 27, 2020
Top movers of the day at 18:10 are SwftCoin and Chromia. Since 1 pm SwftCoin has soared 34.04% and Chromia 33.42%. Castweet is 6.21% higher.
In the afternoon the crypto markets went down. Since 1 pm the tokens built on Ethereum measured by 2100NEWS DA Ethereum Based Index (NWSET100) have fallen by 1.20%. The non-Ethereum tokens represented by 2100NEWS DA NonEthereum Based Index (NWSOT50) have decreased by 1.08%. The coins measured by 2100NEWS DA Coin Index (NWSCo100) are 0.99% lower. Ether has fallen by 1.36% while Bitcoin has decreased only by 0.28%.

SwftCoin (SWFTC)
SWFT is a cross-blockchain platform. On the APP, the website, or the API, users can transfer cryptocurrency with one click. Built by world experts in artificial intelligence, big data, and blockchain, SWFT became an outstanding transfer platform. Its success emerges as a result of efficiently hedging risks and providing customers with a user-friendly platform for cryptocurrency transactions. By using SwftCoin, users enjoy a discount on transaction fees on the SWFT platform.
Top movers of the day at 13:10 are TrueChain and BHEX Token. Since morning TrueChain has increased by 12.47% and BHEX Token by 9.54%. Steem is 5.55% lower.
Generally, the crypto markets are lower. Since morning the coins measured by 2100NEWS DA Coin Index (NWSCo100) have fallen by 0.92%. The tokens built on Ethereum represented by 2100NEWS DA Ethereum Based Index (NWSET100) have decreased by 0.11%. Our main 2100NEWS Digital Assets Total Index (NWST1100) is 0.12% lower. Bitcoin and Ether are also lower: BTC -0.11%, ETH -0.15% (as of 8 am).

TrueChain (TRUE)
TrueChain is a truly fast, permissionless, secure and scalable public blockchain platform which is supported by hybrid consensus technology called Minerva and a global developer community.
Top movers of the day are Castweet and Steem. Since midnight Castweet has surged 29.55% and Steem 24.87%. Centrality has increased by 18.39%.
The crypto markets are mixed this morning. Since midnight the coins measured by 2100NEWS DA Coin Index (NWSCo100) have increased by 0.25%. On the other hand the tokens represented by 2100NEWS DA Token Index (NWSTo100) have decreased by 0.47%. 2100NEWS Digital Assets Total Index (NWST1100) which measures the performance of the top 1100 crypto assets by market capitalization has increased by 0.56%. Bitcoin is 1.02% higher while Ether is 0.05% lower.

Steem (STEEM)
Steem is a social blockchain that grows communities and makes immediate revenue streams possible for users by rewarding them for sharing content. It's currently the only blockchain that can power real applications via social apps like Steemit.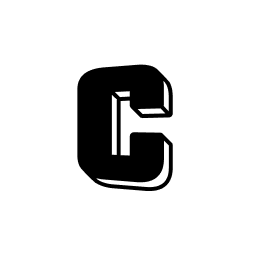 Centrality (CENNZ)
Centrality is a venture studio that partners with leading innovators in key industries to create a marketplace of applications. These applications allow consumers to manage everyday tasks and experiences using peer-to-peer transactions – all via one login and using blockchain-enabled infrastructure. It is one of the leading, blockchain venture studios in the world, with a growing team of 75 people across Auckland, London, Melbourne and Singapore.
---