---
Tokens and coins that moved the most in the last 24 hours:
Top movers of the day are Hive and OriginTrail which has soared 21.67% since 6 pm. Hive has decreased by 2.07% while Morpheus.Network has increased by 8.30%.
The crypto markets ended the day much higher. Today's crypto market movement is illustrated by an adjacent chart showing the movement of the NWSBCT Index (Blue Chips) over the past 24 hours. 2100NEWS DA Indexes which measure the performance of different groups of tokens and coins ended between +3.01% and +5.85%. Our main 2100NEWS Digital Assets Total Index (NWST1100) ended +5.28%. Bitcoin ended +6.16%, Ether ended +4.17%.
To find out based on which criteria have been selected, please read the notes.

OriginTrail (TRAC)
OriginTrail is an ecosystem dedicated to making supply chains work – through championing standards supporting a universal data exchange (interoperability), connecting rather than replacing legacy IT systems (interconnectivity) and ensuring data immutability by utilizing the blockchain technology (integrity).
Top mover of the day at 18:10 is Morpheus.Network which has soared 17.65% since 1 pm. QuickX Protocol has increased by 8.72% and ChainX by 12.79%. Hive is 3.93% higher.
In the afternoon the crypto markets went up significantly. Since 1 pm the coins measured by 2100NEWS DA Coin Index (NWSCo100) have increased by 4.22% (+4.27% as of yesterday EOD). The tokens built on Ethereum represented by 2100NEWS DA Ethereum Based Index (NWSET100) have increased by 3.71% (+3.32% as of yesterday EOD). Our main 2100NEWS Digital Assets Total Index (NWST1100) is 5.04% higher. Bitcoin has increased even by 6.02%, Ether is 3.60% higher (as of 1 pm).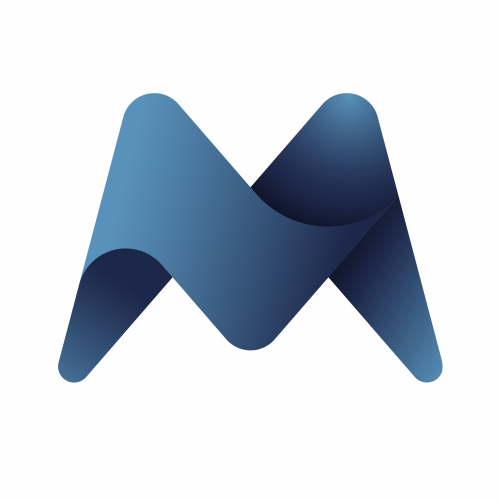 Morpheus.Network (MRPH)
Morpheus.Network was designed in consultation with some of the world's largest shipping, customs & banking firms to create a full-service, global, automated, supply chain platform with an integrated, multi-flow payment system utilizing blockchain and other emerging technologies. Morpheus.Network can be used by individuals and businesses of any size. Morpheus.Network supports transactions as simple as a small transfer within the platform, or as complicated as a smart contract driven international money transfer that requires currency conversions and exportation documentation. Merchants, manufacturers, and exporters can also register on the network for greater global exposure.
Top mover of the day at 13:10 is Hive which has soared 33.19% since morning. QuickX Protocol has increased by 12.63% and BHEX Token by 5.86%.
Generally, the crypto markets mostly turned up. Since morning the coins measured by 2100NEWS DA Coin Index (NWSCo100) have increased by 0.52%. The tokens built on Ethereum represented by 2100NEWS DA Ethereum Based Index (NWSET100) are 0.17% higher while non-Ethereum tokens represented by 2100NEWS DA NonEthereum Based Index (NWSOT50) are 0.35% lower. Bitcoin and Ether are higher: BTC +0.07%, ETH +0.72% (as of 8 am).

Hive (HIVE)
Hive is an open-source blockchain, forged in years of development to bring Web 3.0 to the world. With a diverse community of stakeholders and without controlling bad actors, individuals can experience true ownership in a decentralised blockchain & cryptocurrency.
Top movers of the day are BHEX Token and ChainX. Since midnight BHEX Token has surged 16.70% and ChainX 16.27%. QuickX Protocol has increased by 3.64%.
This morning most tokens and coins moved lower. Since midnight the large caps measured by 2100NEWS Digital Assets 100 Large Cap Index (NWSL100) have decreased by 0.48%. The mid caps represented by 2100NEWS Digital Assets 200 Mid Cap Index (NWSM200) are 0.26% lower. 2100NEWS Digital Assets Total Index (NWST1100) which measures the performance of the top 1100 crypto assets by market capitalization has decreased by 0.38%. Bitcoin and Ether are also lower: BTC -0.31%, ETH -0.54%.

BHEX Token (BHT)
BHEX is the Leading Tech-Driven Cryptocurrency Trading Platform. Currently, it provides crypto-crypto trading, Perpetual Contracts trading, Options Contracts, OTC, Wealth Management, etc. BHEX trading platform can maintain the high performance of millions of transactions concurrently after achieving the security and credibility of decentralization. BHEX adopts the model of super-node and global custody and liquidation blockchain technical framework and has the traditional financial level of business, technology and compliance capabilities.

QuickX Protocol (QCX)
QuickX is a novel protocol designed specifically to cure the many fatal flaws that are hindering the mass adoption of Cryptocurrencies today. It performs transactions off the chain for same Blockchain assets and utilizes pooling facilitators who supply liquidity for cross chain transfers of crypto assets. Through this, it accelerates the transaction speed greatly, dissolves the interoperability problem between different Cryptocurrencies, relieves the transaction fees and also solves the issue of scalability.

ChainX (PCX)
ChainX measures users' mining power based on the market value of BTC,DOT, ETH, ERC20, EOS and other assets that are deposited in by an inter-chain bridge. ChainX didn't organize any ICO or pre-mining event. ChainX will try to make the validators more scalable and general. ChainX will use the PoS algorithm to establish the first blockchain network that can game for a long time.
---