---
Tokens and coins that moved the most in the last 24 hours:
Top mover of the day is Seele which has increased by 7.90% since 6 pm. SwftCoin is 3.70% higher.
In the evening the crypto markets were still going up and ended the day in green. The adjacent chart of NWSBCT Index (Blue Chips) movement shows the movement of the crypto markets over the past 24 hours. 2100NEWS DA Indexes ended between +1.29% and +7.46%. 2100NEWS Digital Assets Total Index (NWST1100) ended +3.15%. Bitcoin ended +2.29%, Ether ended +2.96%.
To find out based on which criteria have been selected, please read the notes.

Seele (SEELE)
Seele is empowered by an up-scalable Neural Consensus protocol for high throughput concurrency among large scale heterogeneous nodes and is able to form unique heterogeneous forest multi-chain ecosystem. Seele synthesizes the advantages and disadvantages of current mainstream consensus algorithms, and proposes a new ε-differential agreement (EDA) based on "micro-real numbers", which transform the consensus problem into an asynchronous request processing and sorting of data in large-scale environment, and has a very strong robustness for the overall connectivity of the network, for non-fully connected networks, and even each network connection is less than 50% of the proportion of the system can operate normally.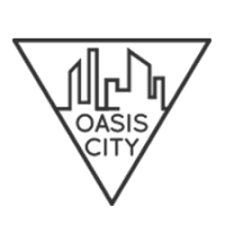 Top movers of the day at 18:10 are Oasis City and BORA. Since 1 pm Oasis City has surged 12.81% and BORA 11.27%. Seele has increased by 4.68% and Bitcoin SV by 1.99%.
Generally, the crypto markets are up again. Since 1 pm the coins measured by 2100NEWS DA Coin Index (NWSCo100) have increased by 1.02% (+4.10% as of yesterday EOD). The tokens represented by 2100NEWS DA Token Index (NWSTo100) have increased only by 0.35% (+1.81% as of yesterday EOD). 2100NEWS Digital Assets Total Index (NWST1100) is 0.42% higher. Ether has increased by 0.79% while Bitcoin only by 0.08%.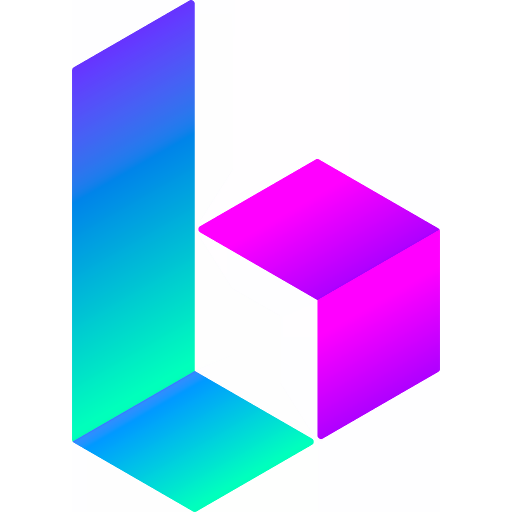 BORA (BORA)
BORA ISLAND is a blockchain based space, transparent and stable, where you can experience digital contents and games. Also, with Wallets specially designed for ISLAND, you can safely manage your BORA and SHELL assets easier.
Top mover of the day at 13:10 is Ruff which has increased by 4.56% since morning. Cindicator is 4.66% higher while Seele is 3.33% lower.
Generally, the crypto markets went down but they are still higher than yesterday EOD. Since morning the coins measured by 2100NEWS DA Coin Index (NWSCo100) have fallen by 2.45% (+3.05% as of yesterday EOD). The tokens built on Ethereum represented by 2100NEWS DA Ethereum Based Index (NWSET100) are 1.62% lower (+1.43% as of yesterday EOD). Our main 2100NEWS Digital Assets Total Index (NWST1100) has decreased by 1.68% (+1.68% as of yesterday EOD). Bitcoin and Ether are also lower than in the morning: BTC -1.28%, ETH -2.29%.

Ruff (RUFF)
Ruff is a platform designed to improve commerce by combining the Internet of Things and blockchain technology. Ruff incorporates a distributed operating system with an open blockchain, using virtual business to business networks and a consensus algorithm to realize better offline solutions for information flow and product sourcing needs. In CAP choices, the traditional blockchain sacrifices usability to enhance the consistency and distribution fault tolerance. Ruff, through a combination of edge computing and blockchain applications, enhances usability so as to meet the Internet of Things demand for real-time flexibility.
Top movers of the day are Seele and Bitcoin SV. Since midnight Seele has surged 20.27% and Bitcoin SV 15.76%. CyberVein has increased by 4.74%.
Today the crypto markets started out higher. Since midnight 2100NEWS DA Indexes which measure the performance of different groups of tokens and coins have increased between 1.62% and 5.63% (NWSCo100). 2100NEWS Digital Assets Total Index (NWST1100) which measures the performance of the top 1100 crypto assets by market capitalization has increased by 3.42%. BItcoin and Ether also started out higher: BTC +2.70%, ETH +2.98%.

CyberVein (CVT)
CyberVein is a new blockchain platform that enables storage of a continuous influx of information as structured data in smart contracts. The system contains a value transaction layer to exchange the CyberVein platform token, as well as a smart contract data layer on top in order to create sidechains where structured data is stored. Transactions of both layers are stored in the same directed acyclic graph. Consensus on the value transaction layer is achieved with a resource-saving proof-of-contribution algorithm.

Bitcoin SV (BSV)
Bitcoin SV stands for Satoshi Vision. Stemming from Bitcoin Cash, BSV is a hard fork (community-activated update to the protocol or code) established as distinct from BCH after the network upgrade scheduled for November 15th, 2018 resulted in a hash war determining the chains would be split. According to their website, the Bitcoin SV project is primarily backed by CoinGeek Mining with development work by nChain.
---