---
Tokens and coins that moved the most in the last 24 hours:
Top mover of the day is Swipe which has soared 110.17% since 6 pm. WazirX has increased by 4.92% and Travala.com by 2.17%.
The crypto markets ended the day higher. Today's crypto market movement is illustrated by an adjacent chart showing the movement of the NWSBCT Index (Blue Chips) over the past 24 hours. 2100NEWS DA Indexes ended between +4.07% and +7.99% (NWSMi500). 2100NEWS Digital Assets Total Index (NWST1100) ended +6.52%. Bitcoin ended +7.31% and Ether ended +7.99%.
To find out based on which criteria have been selected, please read the notes.

Swipe (SXP)
The Swipe Wallet has been designed to require Swipe Tokens SXP to perform all functions of the Wallet. Users on the Swipe Wallet will be able to buy, sell, and pay with their cryptocurrencies to fiat directly within the wallet application as well as purchase Gift Cards and make instant exchanges between all supported assets. Users will be able to use their SXP tokens at launch with tiered benefits based on the SXP balance in the Wallet Contract. All Swipe Wallets require a 1 SXP deposit to activate and utilize on-chain functions based on an audited Smart Wallet-Contract to perform its duties. The protocol has been designed and built on Ethereum.
Top movers of the day at 18:10 are U Network and Digitex Futures. Since 1 pm U Network has increased by 19.27% and Digitex Futures by 7.77%. BORA is 5.82% higher while WazirX is 1.56% lower.
In the afternoon the crypto markets went up significantly. Since 1 pm 2100NEWS DA Indexes have increased between 1.07% and 2.67% and are already close to 10% growth compared to 24 hours ago. Our main 2100NEWS Digital Assets Total Index (NWST1100) is 2.35% higher. Bitcoin and Ether are also higher: BTC +2.73%, ETH +2.29% (as of 1 pm).

U Network (UUU)
U Network is a revolutionary protocol for publishing and valuing online content that helps online content platforms better align with the interests of their users. It does this by rewarding content creators more for their work, by letting users earn money for predicting popular content, by making it easier to discover high quality content, and by allowing all users to be part of content moderation and governance decisions.
Top mover of the day at 13:10 is WazirX which has surged 15.72% since morning. Digitex Futures has increased by 3.81% while BORA has decreased by 6.60%.
Generally, the crypto markets continued to go up. Since morning the coins measured by 2100NEWS DA Coin Index (NWSCo100) have increased by 0.96% (+3.17% as of yesterday EOD). Moreover, non-Ethereum tokens represented by 2100NEWS DA NonEthereum Based Index (NWSOT50) have increased by 1.38% (+4.70% as of yesterday EOD). Our main 2100NEWS Digital Assets Total Index (NWST1100) is 0.74% higher (+4.03% as of yesterday EOD). Bitcoin and Ether are also higher: BTC +0.61%, ETH +0.93% (as of 8:20 am).

WazirX (WRX)
WazirX is a Cryptocurrency exchange with an advanced trading interface and features to Buy, Sell & Trade cryptocurrencies. It's an exchange with a Live Open Order Book system that lets you trade digital assets like Bitcoin, Bitcoin Cash, Litecoin, Dash & many more.
Top mover of the day is BORA which has soared 21.96% since midnight. Digitex Futures has increased by 5.69% and Poseidon Network by 14.69%.
Today the crypto markets started out much higher. Since midnight 2100NEWS DA Indexes which measure the performance of different groups of tokens and coins have increased between 2.18% and 3.87%. 2100NEWS Digital Assets Total Index (NWST1100) which measures the performance of the top 1100 crypto assets by market capitalization is 3.27% higher. Bitcoin and Ether also started out higher: BTC +3.95%, ETH +3.33%.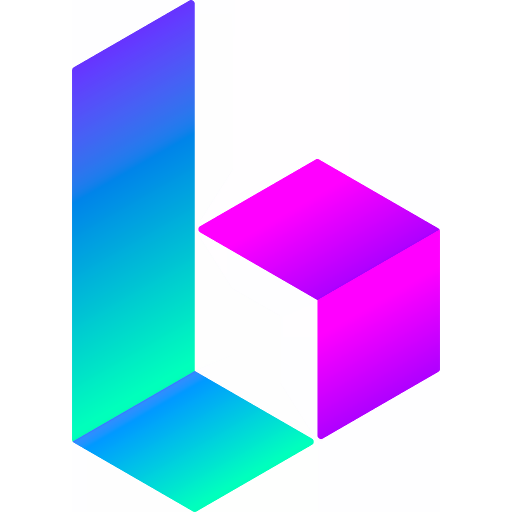 BORA (BORA)
BORA ISLAND is a blockchain based space, transparent and stable, where you can experience digital contents and games. Also, with Wallets specially designed for ISLAND, you can safely manage your BORA and SHELL assets easier.

Digitex Futures (DGTX)
The Digitex Futures Token is a protocol token that has real-world utility and value. Its value derives directly from its utility as a vehicle for the commission-free trading of liquid futures contracts on the price of Bitcoin, Ethereum and Litecoin against the US Dollar.

Poseidon Network (QQQ)
The core value of Poseidon Network is "to develop IoT edge computing solution based on the blockchain technology." Starting with the NAS equipment, the most achievable project, Poseidon developed its software based on QNAP. In the future when IoT-related equipment becomes more popular and developed, this application could be used to connect other IoT devices and grow into a high-scaling underlying protocol for different internet nodes.
---