---
Tokens and coins that moved the most in the last 24 hours:
Top movers of the day are Sentinel Protocol and NULS. Since 6 pm Sentinel Protocol has increased by 2.96% and NULS by 0.94%. In the same time by increasing of 7.81% Metadium have moved up the most.
In the evening the crypto markets were still up and ended the day much higher. The adjacent chart of NWSBCT Index (Blue Chips) movement shows the movement of the crypto markets over the past 24 hours. 2100NEWS DA Indexes ended between +6.47% and +9.57%. Our main 2100NEWS Digital Assets Total Index (NWST1100) ended +8.70%. Bitcoin end Ether also ended the day much higher: BTC +10.03%, ETH +6.66%.
To find out based on which criteria have been selected, please read the notes.

Metadium (META)
Metadium describes itself as 'an identity ecosystem built on a public blockchain to realize the vision of self-sovereign identity'. In addition to user authentication and personal information verification, Metadium reportedly supports management of various aspects of an individual's digital identity with the "Meta ID" service. Keepin is an application by Metadium that connects service providers and end users through Meta ID. Metadium was founded in early 2018.

MineBee (MB)
Warning: Extremely weak order book, no real demand, bid sum < 0.2 BTC
Top mover of the day at 18:10 is NULS which has soared 19.98% since 1 pm. Streamr DATAcoin has increased by 7.23% and Sentinel Protocol by 0.11%.
In the afternoon most tokens and coins were still going up. Since 1 pm the tokens built on Ethereum measured by 2100NEWS DA Ethereum Based Index (NWSET100) have increased by 0.78% (+5.32% as of yesterday EOD). The coins represented by 2100NEWS DA Coin Index (NWSCo100) are 0.30% higher (+5.41% as of yesterday EOD). Bitcoin has increased by 0.38% while Ether has decreased slightly (-0.02% as of 8 am).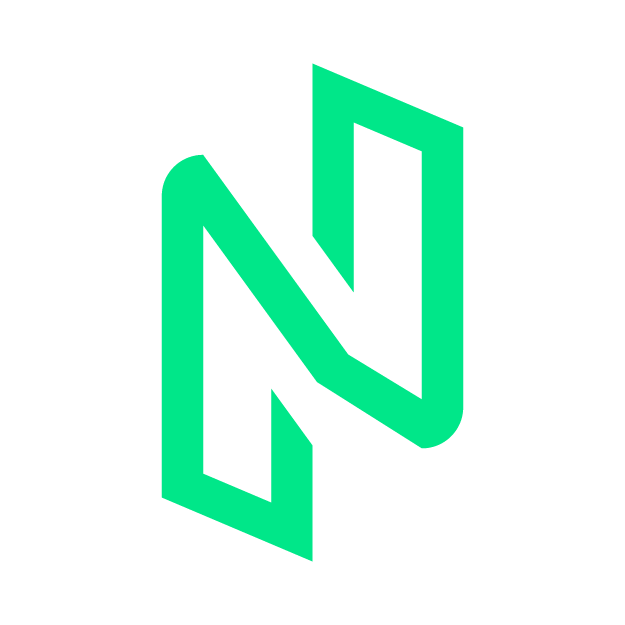 NULS (NULS)
Nuls is a worldwide peer-to-peer blockchain open-source project designed to be a highly customizable modular blockchain infrastructure. NULS have two parts called microkernel and functional modules. Nuls has smart contracts, a multi-chain mechanism and is created on a cross-chain consensus. NULS strives to surpass the technical barriers of the blockchain, to lower the cost of development, and to bring the application of blockchain technology to commercial usage.
Top movers of the day at 13:10 are Tael and Metal. Since morning Tael has increased by 7.71% and Metal by 12.30%. Syscoin is 3.42% higher.
Generally, the crypto markets continued to go up. Since morning the mid caps have moved up the most (NWSM200 +2.21% as of 8 am). The large caps measured by 2100NEWS Digital Assets 100 Large Cap  Index (NWSL100) have increased by 1.50% (+4.86% as of yesterday EOD). Our main 2100NEWS Digital Assets Total Index (NWST1100) is 1.75% higher (+5.86% as of yesterday EOD). Bitcoin and Ether are also higher: BTC +1.86%, ETH +1.92% (as of 8 am).

Metal (MTL)
2100NEWS ranking: 139, Mid-cap Ethereum based Token, Index member: NWST1100, NWSM200, NWSTo100, NWSET100, NWSDM100
2100NEWS DA Orderbook Quality Evaluation Grade: Excellent, Score: 16.7, (Average for Ethereum based Tokens: 11.7)
The Announcement of Cooperation.
Metal is a digital currency for MetalPay that enables global instant payment by utilizing just a phone number. MTL is fairly decentralized with the support of a process called Proof of Processed Payments (PoPP). By spending or making a purchase, members and participants could earn rewards in MTL. The maximum supply is 66.5 million MTL. Users can get up to 5% MTL on every purchase. They can also receive high interests when investing in MTL.
Exciting things are happening at Metal – get ready for a whirlwind of announcements in the coming days.

This is what we've been building towards. 🏗🚀 pic.twitter.com/LZJIMXccYd

— Metal Pay (@metalpaysme) March 30, 2020
Top movers of the day are COTI and Syscoin which has surged 11.67% since midnight. COTI has increased by 7.32% and Cosmo Coin by 10.75%.
After a sharp fall yesterday afternoon, the crypto markets went up at night. Since midnight 2100NEWS DA Indexes which measure the performance of different groups of tokens and coins have increased between 2.81% and 4.46%. 2100NEWS Digital Assets Total Index (NWST1100) which measures the performance of the top 1100 crypto assets by market capitalization is 4.04% higher. Bitcoin and Ether also have moved higher: BTC +4.62%, ETH +3.41%.

COTI (COTI)
Currency Of The Internet (COTI) is a decentralized payment platform that aims to become a payment mechanism for cryptocurrency users as it can instantly convert and transact digital assets through the Trustchain, a protocol developed by the COTI platform to replace third-party entities. In addition, COTI uses a blockless payment system based on a directed acyclic graph (DAG) to improve the protocol scalability. The COTI token is the cryptocurrency created to fuel the payment platform. It can be used on the Currency Of The Internet exchange mechanisms as well as to pay for goods, services or earn fees discounts.

Syscoin (SYS)
As well as a cryptocurrency, Syscoin is meant to be a global network, a distributed ledger, a decentralized database and a blockchain. Aiming to help developers to create and implement decentralized applications as well as enabling the development of custom decentralized marketplaces, Syscoin aims to cut out middlemen of online retail.

Cosmo Coin (COSM)
Cosmochain is a complementary Company-to-Consumer platform that connects cosmetics product users and content creators to cosmetics product suppliers, including cosmetics companies, OEM/ODM manufacturers, R&D centers, and distributors.
---