---
Tokens and coins that moved the most in the last 24 hours:
Top movers of the day are GXChain and Machine Xchange Coin which has surged 11.89% since 6 pm. GXChain has increased by 2.75% while Bread has decreased by 2.27%.
The crypto markets ended the day in green. The adjacent chart of NWSBCT Index (Blue Chips) movement shows the movement of the crypto markets over the past 24 hours. 2100NEWS DA Indexes ended between +1.64% and +4.95%. 2100NEWS Digital Assets Total Index (NWST1100) ended +4.45%. Bitcoin ended +4.99%, Ether ended +4.73%.
To find out based on which criteria have been selected, please read the notes.

Machine Xchange Coin (MXC)
Machine Xchange Coin was uniquely designed to power the world of the "Internet of Things", at MXC we allow machines to communicate with each other, performing a variety of tasks as well as sending and receiving data in exchange for MXC. MXC is the next generation IoT (Internet of Things) Token. The world of IoT is anticipated to power the 4th industrial revolution, changing the way we live our lives.
Top mover of the day at 18:10 is Bread which has soared 18.33% since 1 pm. GXChain is 4.76% lower.
Generally, most tokens and coins are lower than at 1 pm. The coins measured by 2100NEWS DA Coin Index (NWSCo100) have decreased by 0.88% (+2.48% as of yesterday EOD). The tokens built on Ethereum represented by 2100NEWS DA Ethereum Based Index (NWSET100) are 1.12% lower (+2.53% as of yesterday EOD). Bitcoin and Ether are also lower: BTC -0.86%, ETH -1.75% (as of 1 pm).

Bread (BRD)
BRD is the simple and secure onramp to bitcoin, ethereum, and other digital currencies. With the purpose to spread into all fields of the world's finance rapidly, Bread is designed to become the first-ever wallet-based rewards program.
Top mover of the day at 13:10 is GXChain which has soared 31.08% since morning. Centrality has increased by 4.02% and Ocean Protocol by 9.74%.
Generally, the crypto markets continued to go up. Since morning the tokens built on Ethereum measured by 2100NEWS DA Ethereum Based Index (NWSET100) have increased by 2.06%. Non-Ethereum tokens represented by 2100NEWS DA NonEthereum Based Index (NWSOT50) are only 0.33% higher. Our main 2100NEWS Digital Assets Total Index (NWST1100) has increased by 1.99%. Bitcoin and Ether have increased more than 2%: BTC +2.03%, ETH +2.30% (as of 8 am).

GXChain (GXC)
GXChain bills itself as 'a blockchain for the global data economy, designed to build a trusted data internet of value'. Leveraging the DPoS-based Graphene as the underlying architecture, GXChain's functionality includes G-ID, GVM, BaaS and Blockcity, which reportedly streamlines application development. Blockcity, the GXChain-based DApp, reportedly has more than 2M verified users and provides data for other DApps and strategic partners. GXChain launched a decentralized data marketplace which reportedly serves hundreds of Chinese enterprises. The GXChain team launched its mainnet in June 2017.
Top movers of the day are Centrality and Standard Tokenization Protocol. Since midnight Centrality has surged 22.75% and Standard Tokenization Protocol 17.44%. Streamr DATAcoin has increased by 4.11%.
The crypto markets started out higher this morning. 2100NEWS DA Indexes which measure the performance of different groups of tokens and coins started out between +0.19% and +2.11%. 2100NEWS Digital Assets Total Index (NWST1100) which measures the performance of the top 1100 crypto assets by market capitalization started out +1.86%. Bitcoin and Ether started out much higher: BTC +2.05%, ETH +2.52%.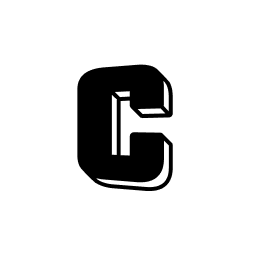 Centrality (CENNZ)
Centrality is a venture studio that partners with leading innovators in key industries to create a marketplace of applications. These applications allow consumers to manage everyday tasks and experiences using peer-to-peer transactions – all via one login and using blockchain-enabled infrastructure. It is one of the leading, blockchain venture studios in the world, with a growing team of 75 people across Auckland, London, Melbourne and Singapore.

Streamr DATAcoin (DATA)
Streamr is a usage token on the Streamr network and a payment token on the Streamr marketplace. Streamr provides a complete system to create unstoppable real-time data apps, even without writing code. Currently, the valuable data one produce is at the mercy of large corporations. This coin can be used to buy, sell through a decentralized peer-to-peer network.

Standard Tokenization Protocol (STPT)
Standard Tokenization Protocol is an open-source standard defining how tokenized assets are issued and transferred while complying with all necessary regulations. Tokens built on top of the STP-Standard will use the protocol's on-chain Validator to verify compliance with any jurisdictional or issuer-specific requirements. Standard Tokenization Protocol allows assets to be tokenized in a way that makes them fully compliant across jurisdictions and transferable across any blockchain platform.
---