---
Tokens and coins that moved the most in the last 24 hours:
Top movers of the day are Status and Streamr DATAcoin which has surged 17.74% since 6 pm. Status has increased by 0.98% and LTO Network by 4.85%.
The crypto markets ended the day higher. The adjacent chart of NWSBCT Index (Blue Chips) movement shows the movement of the crypto markets over the past 24 hours. 2100NEWS DA Indexes ended between +4.24% and +8.71%. Our main 2100NEWS Digital Assets Total Index (NWST1100) ended +7.65%. Bitcoin ended +9.00%, Ether ended +6.91%.
To find out based on which criteria have been selected, please read the notes.

Streamr DATAcoin (DATA)
Streamr is a usage token on the Streamr network and a payment token on the Streamr marketplace. Streamr provides a complete system to create unstoppable real-time data apps, even without writing code. Currently, the valuable data one produce is at the mercy of large corporations. This coin can be used to buy, sell through a decentralized peer-to-peer network.
Top movers of the day at 18:10 are Quantum Resistant Ledger and Storm. Since 1 pm Quantum Resistant Ledger has increased by 15.52% and Storm by 15.26%. Status is 10.62% higher.
In the afternoon the crypto markets went up significantly. The tokens built on Ethereum measured by 2100NEWS DA Ethereum Based Index (NWSET100) have increased by 5.31%. Similarly, the coins represented by 2100NEWS DA Coin Index (NWSCo100) have increased by 5.25%. 2100NEWS Digital Assets Total Index (NWST1100) is 6.42% higher. Bitcoin and Ether are also higher: BTC +7.23%, ETH +6.21%.

Storm (STORM)
StormX is a Seattle based technology startup, focused on enabling users to earn anywhere, anytime, from any device. Built on the back of blockchain technology, Storm's gamified microtask platform creates opportunities for people around the world to earn cryptocurrency rewards.
Top mover of the day at 13:10 is BOSAGORA which has increased by 7.89% since morning. Status is 11.71% higher.
The crypto markets are slightly lower. Since morning 2100NEWS DA Indexes which measure the performance of different groups of tokens and coins have decreased between 0.02% and 2.08%. large caps measured by 2100NEWS Digital Assets 100 Large Cap  Index (NWSL100) have decreased by 0.68%. Our main 2100NEWS Digital Assets Total Index (NWST1100) is 0.64% lower. Bitcoin has decreased by 0.42% and Ether by 1.53%.

BOSAGORA (BOA)
BOSAGORA focuses on establishing a decentralized blockchain platform which can implement a democratic decision-making process based on Trust Contracts and Congress Network. Based on Consensus Algorithm, BOSAGORA aims to develop and release open membership program that any BOSAGORA user can participate, and decentralized node program that can be operated separately.
Top movers of the day are Molecular Future and Oasis City. Since midnight Molecular Future has increased by 11.92% while Oasis City has fallen by 10.38%.
Today the crypto markets started out slightly higher. The coins measured by 2100NEWS DA Coin Index (NWSCo100) started out 0.89% higher. The tokens built on Ethereum represented by 2100NEWS DA Ethereum Based Index (NWSET100) are 0.47% higher. 2100NEWS Digital Assets Total Index (NWST1100) which measures the performance of the top 1100 crypto assets by market capitalization started out +0.75%. Bitcoin and Ether also started out higher: BTC +0.63%, ETH +1.54%.

Molecular Future (MOF)
Molecular Future is an innovative financial investment service company registered in the a one-stop digital asset investment service platform jointly invested by Molecular Group, Eaglesfund, HBCC, the XBTING Foundation, the HCASH Foundation and Collistar Capital. The project aims to provide users with the Blockchain -related investment products, institutional-level market trading software, media information, project archives and community service systems, and community service systems to correctly guide the users through the Blockchain industry.

Poseidon Network (QQQ)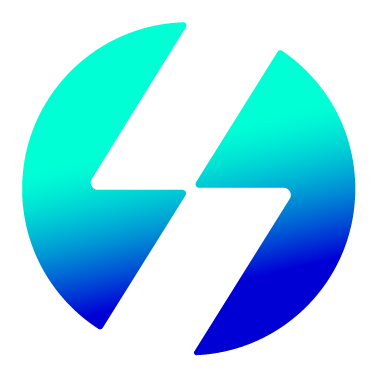 Thunder Token (TT)
ThunderCore combines high performance with decentralized trust. Made possible by years of rigorous academic research, ThunderCore is an EVM-compatible public blockchain that offers higher throughput, faster confirmation times, and lower costs to make it quick and easy for DApps to deploy and scale. Thunder Token is the native currency of the ThunderCore blockchain. Thunder Token is to ThunderCore what Ether is to Ethereum.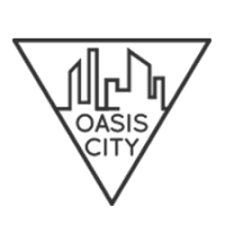 Oasis City describes itself as a VR platform that will offer users a chance to participate in an international blockchain-based ecosystem.
---