---
Tokens and coins that moved the most in the last 24 hours:
Top movers of the day are TomoChain and WAX. Since 6 pm TomoChain has increased by 14.40% and WAX by 15.05%. TrueChain is 7.81% higher.
The crypto markets ended the day higher. The adjacent chart of NWSBCT Index (Blue Chips) movement shows the movement of the crypto markets over the past 24 hours. The tokens built on Ethereum measured by 2100NEWS DA Ethereum Based Index (NWSET100) ended +7.15%. 2100NEWS DA Indexes ended between +4.04% and +9.00%. Our main 2100NEWS Digital Assets Total Index (NWST1100) ended +6.69%. Bitcoin ended +7.44%, Ether ended +4.53%.
To find out based on which criteria have been selected, please read the notes.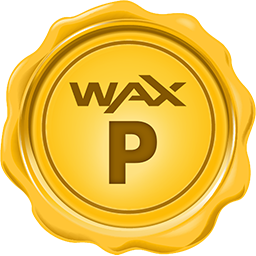 WAX (WAXP)
WAX is a distributed system allowing everyone to freely generate a fully functioning digital marketplace in security, infrastructure, or payment processing. With the WAX Platform, millions of dealers are enabled to carry out instant and reliable transactions. WAX is managed by the founders of OPSkins, one of the world's leading marketplaces for online video game assets with the target of serving more than 400 million gamers who have already obtained and trade in-game items. Blockchain technology allows WAX Tokens to offer users a decentralized network where virtual goods can easily be tokenized and converted to digital coins. All in all, with the WAX Platform, millions of traders can carry out instant and secure transactions.
Top mover of the day at 18:10 is MovieBloc which has surged 16.02% since 1 pm. WAX has increased by 1.35% and TrueChain by 1.73%.
In the afternoon the crypto markets went up. Since 1 pm the tokens built on Ethereum measured by 2100NEWS DA Ethereum Based Index (NWSET100) have increased by 0.67%. The coins represented by 2100NEWS DA Coin Index (NWSCo100) are 0.32% higher. Bitcoin and Ether are also higher: BTC +0.88%, ETH +0.51%.

MovieBloc (MBL)
MovieBloc will decentralize the film industry to create an ecosystem with transparent rewards catered to the participants' role and contribution. Participants will experience a new ecosystem by taking upon the role of a creator, curator, translator, reviewer, viewer, etc.
Top mover of the day at 13:10 is IRIS Network which has soared 29.03% since morning. TrueChain has increased by 9.49% while WazirX has decreased by 4.79%.
Generally, the crypto markets are mixed at this moment but they are still much higher than yesterday EOD. Since morning the large caps measured by 2100NEWS Digital Assets 100 Large Cap  Index (NWSL100) have decreased by 0.78% (+5.46% as of yesterday EOD). On the other hand the mid caps represented by 2100NEWS Digital Assets 200 Mid Cap Index (NWSM200) have increased by 0.83% (+6.83% as of yesterday EOD). Bitcoin and Ether are lower: BTC -0.37%, ETH -1.00% (as of 8:20 am).

IRISnet (IRIS)
IRIS network aims to build technology foundation which facilitate construction of distributed business applications. It goes beyond today's blockchain systems which are mainly for digitalized assets. The IRIS network is named after the Greek goddess Iris, said to be the personification of the rainbow and the faithful messenger between heaven and humanity. The IRIS network is under development and is being constantly updated, including but not limited to key governance and technical features.
Top movers of the day are MINDOL and WazirX which has soared 41.13% since midnight. MINDOL has increased by 31.03% and WAX by 14.60%.
Today the crypto markets started out much higher. Since midnight 2100NEWS DA Indexes which measure the performance of different groups of tokens and coins have increased between 2.89% and 8.52%. 2100NEWS Digital Assets Total Index (NWST1100) which measures the performance of the top 1100 crypto assets by market capitalization is 6.09% higher. Bitcoin and Ether also started out higher: BTC +6.01%, ETH +6.15%.

MINDOL (MIN)
The MINDOL project aims to revitalize Japanese subculture worldwide.

WazirX (WRX)
WazirX is a Cryptocurrency exchange with an advanced trading interface and features to Buy, Sell & Trade cryptocurrencies. It's an exchange with a Live Open Order Book system that lets you trade digital assets like Bitcoin, Bitcoin Cash, Litecoin, Dash & many more.
---