---
Tokens and coins that moved the most in the last 24 hours:
Top movers of the day are WazirX and SALT. Since 10 am WazirX has soared 16.33% and SALT 10.51%. Kleros is 20.86% higher.
Because of a huge drop in the afternoon the crypto markets ended the day deep in red. The adjacent chart of NWSBCT Index (Blue Chips) movement shows the movement of the crypto markets over the past 24 hours. 2100NEWS DA Indexes which measure the performance of different groups of tokens and coins ended between -0.57% and -3.25%. The biggest fall made the coins (NWSCo100 -3.25%). 2100NEWS Digital Assets Total Index (NWST1100) ended -2.33%. Bitcoin ended -2.28%, Ether ended -0.53%.
To find out based on which criteria have been selected, please read the notes.

WazirX (WRX)
WazirX is a Cryptocurrency exchange with an advanced trading interface and features to Buy, Sell & Trade cryptocurrencies. It's an exchange with a Live Open Order Book system that lets you trade digital assets like Bitcoin, Bitcoin Cash, Litecoin, Dash & many more.
Top movers of the day are Monero Classic and WazirX which has soared 21.27% since midnight. Monero Classic has increased by 5.39% and LTO Network by 8.89%.
Most tokens and coins moved slightly higher this morning. Since midnight the mid caps measured by 2100NEWS Digital Assets 200 Mid Cap Index (NWSM200) have increased by 0.27%. The large caps represented by 2100NEWS Digital Assets 100 Large Cap  Index (NWSL100) are only 0.06% higher. Similarly, 2100NEWS Digital Assets Total Index (NWST1100) which measures the performance of the top 1100 crypto assets by market capitalization has increased by 0.09%. Bitcoin has decreased by 0.11% while Ether has moved up the most (+1.00% as of midnight).

Monero Classic (XMC)
Monero-Classic is Monero original chain retained after Monero team initiated hard fork at block height 1546000 to be anti-ASIC. Monero-Classic is based on CryptoNote protocol and retains all parameters and features of the original Monero chain. Monero-Classic team will continue to build the ecosystem based on original Monero features, making original chain of Monero and its surrounding ecosystem thrive.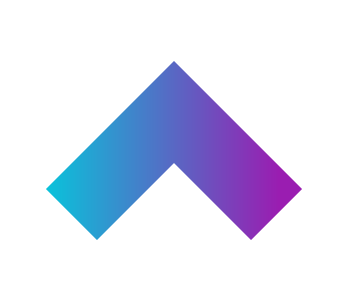 LTO Network (LTO)
LTO Network is a blockchain platform enabling B2B to collaborate on equal footing by using trustless processes: essentially any business process (BPM) or legal agreement can be automated via Live Contracts (extended deterministic Finite State Machines). LTO infrastructure combines miniature ad-hoc permissionless private chains and a permissionless public chain – as well as the developer toolkit to interact with them.
---