---
Tokens and coins that moved the most in the last 24 hours:
Top movers of the day are Dragon Coins and MINDOL. Since 6 pm Dragon Coins has soared 67.16% and MINDOL 25.25%. V-ID has increased by 19.17% while Nimiq has decreased by 4.25%.
In the evening the crypto markets were still going up and ended the day much higher. Today's crypto market movement is illustrated by an adjacent chart showing the movement of the NWSBCT Index over the past 24 hours. 2100NEWS DA Indexes ended between +3.55% and 5.83%. The large caps measured by 2100NEWS Digital Assets 100 Large Cap  Index (NWSL100) ended +5.73%. Our main 2100NEWS Digital Assets Total Index (NWST1100) ended +5.74%. Bitcoin and Ether also ended the day much higher: BTC +5.53%, ETH +7.53%.
To find out based on which criteria have been selected, please read the notes.

MINDOL (MIN)
The MINDOL project aims to revitalize Japanese subculture worldwide.
Top movers of the day at 18:10 are Nimiq and Metadium. Since 1 pm Nimiq has soared 25.48% and Metadium 11.31%. Silverway has increased by 6.88% while PIVX has decreased by 6.94%.
In the afternoon the crypto markets turned up again. Since 1 pm the large caps measured by 2100NEWS Digital Assets 100 Large Cap  Index (NWSL100) have increased by 2.58% (+4.08% as of yesterday EOD). The mid caps represented by 2100NEWS Digital Assets 200 Mid Cap Index (NWSM200) are 1.84% higher. Our main 2100NEWS Digital Assets Total Index (NWST1100) has increased by 2.51%. Bitcoin and Ether are also higher: BTC +2.12%, ETH +4.70%.

Nimiq (NIM)
Nimiq is blockchain technology inspired by Bitcoin but designed for the browser. Implemented in Rust and JavaScript, Nimiq empowers web developers to easily access and build on it. Only three lines of code connect any web application directly to the blockchain, making it easily accessible to web-based businesses and projects, too. Unlike cryptocurrencies such as Bitcoin and Ethereum, Nimiq does not require a third-party node to send transactions directly from the browser. This advantage allows for a new level of accessibility and user experience without the need to compromise on decentralization or censorship-resistance.
Top movers of the day at 13:10 are Contents Protocol and PIVX. Since morning Contents Protocol has increased by 8.12% and PIVX by 8.67%. Silverway is 2.78% higher.
Generally, the crypto markets went down but they are still much higher than yesterday EOD. Since morning the coins measured by 2100NEWS DA Coin Index (NWSCo100) have decreased by 1.52% (+1.34% as of yesterday EOD). The tokens represented by 2100NEWS DA Token Index (NWSTo100) are 0.97% lower (+1.86% as of yesterday EOD). Bitcoin and Ether are also lower: BTC -0.83%, ETH -0.11% (as of 8 am).

Contents Protocol (CPT)
Contents Protocol is a decentralized protocol to revitalize the premium content industry, powered by WATCHA Inc. Through Contents Protocol, content distribution platforms will be able to provide transparency to user data and insight to Content Providers, which will help them create better content in the future and incentivize Users for their activities and contribution, which will encourage them to become more active consumers in the industry. Contents Protocol tokens will have several functions on the platform. CPT tokens will be used as the transferable, payments token which will be able to be traded on exchanges, used (1) as payment for content creators, and (2) to purchase content by the users. It will also be used as payout to users for their contributions to the network (i.e. referrals, reviews, etc).
Top movers of the day are TrueChain and PIVX. Since midnight TrueChain has increased by 23.43% and PIVX by 23.61%. Ecomi is 26.75% higher.
Today the crypto markets started out higher. Since midnight 2100NEWS DA Indexes which measure the performance of different groups of tokens and coins have increased between 1.57% and 2.94%. 2100NEWS Digital Assets Total Index (NWST1100) which measures the performance of the top 1100 crypto assets by market capitalization has increased by 2.15%. Bitcoin and Ether also started out higher: BTC +1.63%, ETH +2.45%.

TrueChain (TRUE)
TrueChain is a truly fast, permissionless, secure and scalable public blockchain platform which is supported by hybrid consensus technology called Minerva and a global developer community.

PIVX (PIVX)
PIVX: Private – Instant – Verified – Transaction (Tx) is an MIT licensed, open source, blockchain-based cryptocurrency with ultra-fast transactions, low fees, high network decentralization, and Zero Knowledge cryptography proofs for industry-leading transaction anonymity. PIVX is the first cryptocurrency to implement a directly spendable Zerocoin protocol and has also developed and implemented an industry-first Zerocoin-capable Proof of Stake consensus algorithm, called zPoS, that allows complete privacy of the balance and transactions while staking.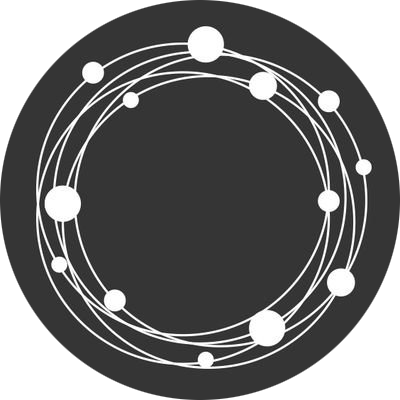 ECOMI is a technology company based in Singapore and is leading the way in the emerging digital collectible space. ECOMI offers a one-stop-shop for digital collectibles through the ECOMI Collect app bringing pop culture and entertainment into the 21st century. The Collect app allows users to experience true ownership of premium digital collectibles. Through the app marketplace, users can obtain common, rare, or one-of-a-kind digital collectibles, share these across the social network service, and exchange them with the Collect community, all from the palm of their hand. ECOMI sees digital collectibles as a new asset class which offers intellectual property owners the opportunity for new revenue streams in the digital landscape. Digital streaming, gaming, and in-app purchasing has become a multibillion-dollar market and the next to join this digital trend is the pop culture and collectibles industry.
---