---
Tokens and coins that moved the most in the last 24 hours:
Top movers of the day are Power Ledger and AppCoins which has soared 47.94% since morning. Power Ledger has increased by 39.62% and Dero by 19.19%.
The crypto markets went down sharply and ended the day deep in red. Today's crypto market movement is illustrated by an adjacent chart showing the movement of the NWSBCT Index (Blue Chips) over the past 24 hours. 2100NEWS DA Indexes which measure the performance of different groups of tokens and coins ended between -2.21% and -8.30% (NWSCo100 which measures the performance of coins). Our main 2100NEWS Digital Assets Total Index (NWST1100) ended -5.19%. Bitcoin and Ether also ended the day much lower: BTC -3.94%, ETH -5.59%.
To find out based on which criteria have been selected, please read the notes.

AppCoins (APPC)
AppCoins is an open and distributed protocol for app stores based on the Ethereum blockchain and smart contracts. It redesigns app advertising, in-app purchases (IAP) and app approval flows through a circular model. As a higher share of the advertising and IAP revenue is kept within the app ecosystem, more value is rooted back into the app economy. Being an open protocol, it also provides more transparency and trust. Multiple app stores can implement and benefit from this and stakeholders will contribute to its development and adoption. Furthermore, simple API  integration will allow easy implementation.
Top movers of the day are WAX and EDC Blockchain. Since midnight WAX has soared 20.44% and EDC Blockchain 12.32%. TenX has surged 32.08%.
The crypto markets are mixed this morning. Since midnight the large caps measured by 2100NEWS Digital Assets 100 Large Cap  Index (NWSL100) have fallen by 0.93%. On the other hand the micro caps represented by 2100NEWS Digital Assets 500 MicroCap Index (NWSMi500) have increased by 1.10%. 2100NEWS Digital Assets Total Index (NWST1100) which measures the performance of the top 1100 crypto assets by market capitalization is 0.86% lower. Bitcoin and Ether have also moved lower: BTC -0.93%, ETH -1.03%.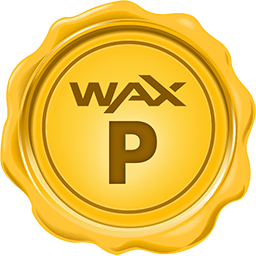 WAX (WAX)
WAX is a distributed system allowing everyone to freely generate a fully functioning digital marketplace in security, infrastructure, or payment processing. With the WAX Platform, millions of dealers are enabled to carry out instant and reliable transactions. WAX is managed by the founders of OPSkins, one of the world's leading marketplaces for online video game assets with the target of serving more than 400 million gamers who have already obtained and trade in-game items. Blockchain technology allows WAX Tokens to offer users a decentralized network where virtual goods can easily be tokenized and converted to digital coins. All in all, with the WAX Platform, millions of traders can carry out instant and secure transactions.

EDC Blockchain (EDC)
Launched in 2015, EDC Blockchain describes itself as a global multi-currency platform with a built-in constructor of coins. All EDC holders are reportedly merged into masternodes (a type of fund in which users donate their coins), thereby allowing the node to mine EDC. Based on a hybrid LPoS mining algorithm and using Bitshares 2.0 Graphene protocol, EDC reportedly provides network security when implementing important functions, such as instant confirmation of transactions and network voting. The last EDC coin will be produced on January 1st, 2040. The EDC community reportedly exceeds 1 million users, while the cryptocurrency is used by people in 57 countries. EDC is actively focusing on the Southeast Asian, Latin American, and European markets.

TenX (PAY)
TenX is a Singapore-based blockchain company that makes cryptocurrencies spendable on-the-go. TenX is a digital wallet and physical card that you can use to spend cryptocurrency at any store – even if they don't accept crypto.
---