---
Tokens and coins that moved the most in the last 24 hours:
Top mover of the day is SmartMesh which has soared 69.74% since morning. Seele has increased by 16.17% and Origin Protocol by 31.48%. ContentBox is 24.54% higher.
Most tokens and coins ended the day higher. Today's crypto market movement is illustrated by an adjacent chart showing the movement of the NWSBCT Index (Blue Chips) over the past 24 hours. The coins measured by 2100NEWS DA Coin Index (NWSCo100) ended +2.54%. Non-Ethereum tokens represented by 2100NEWS DA NonEthereum Based Index (NWSOT50) ended +0.22%. Our main 2100NEWS Digital Assets Total Index (NWST1100) ended +1.47%. Bitcoin ended +1.13%, Ether ended +1.09%.
To find out based on which criteria have been selected, please read the notes.

SmartMesh (SMT)
SmartMesh is an IoT underlying protocol based on blockchain that makes it possible to connect smartphones, onboard devices, and other devices to each other when there is no internet.
Top mover of the day is LTO Network which has increased by 7.03% since midnight. Egretia is 4.48% higher while U Network is 3.26% lower.
The crypto markets moved higher this morning. Since midnight the coins measured by 2100NEWS DA Coin Index (NWSCo100) have increased by 2.25%. They have also the best performance of this week (+14.32% as of 1 Feb EOD). Their movement can be seen on the adjacent NWSCOT over the past week. To remember: 2100NEWS DA Coin Index (NWSCo100) measures the performance of 100 coins without Bitcoin and Ether.  The tokens built on Ethereum measured by 2100NEWS DA Ethereum Based Index (NWSET100) are 0.28% higher than at midnight. 2100NEWS Digital Assets Total Index (NWST1100) which measures the performance of the top 1100 crypto assets by market capitalization has increased by 0.73%. Ether is 1.03% higher while Bitcoin only +0.03%.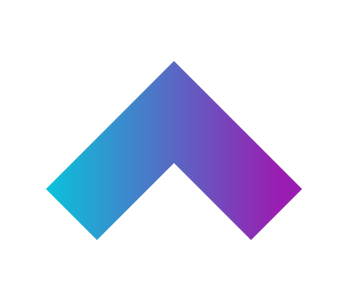 LTO Network (LTO)
LTO Network is a blockchain platform enabling B2B to collaborate on equal footing by using trustless processes: essentially any business process (BPM) or legal agreement can be automated via Live Contracts (extended deterministic Finite State Machines). LTO infrastructure combines miniature ad-hoc permissionless private chains and a permissionless public chain – as well as the developer toolkit to interact with them.

U Network (UUU)
U Network is a revolutionary protocol for publishing and valuing online content that helps online content platforms better align with the interests of their users. It does this by rewarding content creators more for their work, by letting users earn money for predicting popular content, by making it easier to discover high quality content, and by allowing all users to be part of content moderation and governance decisions.

Egretia (EGT)
Egretia is the world's largest HTML5 blockchain platform. Egretia blockchain Lab is cooperating with the leading HTML5 enterprise, Egret Tech to create a complete, open, friendly HTML5 blockchain. Developers can launch HTML5 games & apps on Egretia's blockchain ecosystem. Meanwhile, game players can trade virtual assets too.
---