---
Tokens and coins that moved the most in the last 24 hours:
Top movers of the day are Bitcoin Rhodium and Sero which has surged 19.90% since morning. Bitcoin Rhodium has increased by 11.19% and V Systems by 10.43%. Constellation is 0.84% lower.
The crypto markets ended the day in green. The coins measured by 2100NEWS DA Coin Index (NWSCo100) ended +1.21%. Their movement can be seen on the adjacent NWSCOT chart over the past 24 hours. The Ethereum based tokens measured by 2100NEWS DA Ethereum Based Index (NWSET100) ended +0.50%. Bitcoin ended +0.11%, Ether ended +0.80%.
To find out based on which criteria have been selected, please read the notes.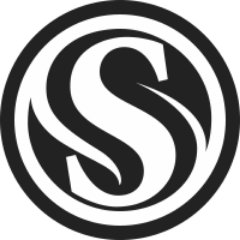 Super Zero is the world's first blockchain system that truly realizes the complete privacy protection of blockchains through non-interactive zero-knowledge proof. Compared to the existing blockchain privacy protection technologies, SERO not only can realize the privacy protection of account and transaction information but also support Turing complete smart contracts. In addition, developers can also create their own encrypted cryptocurrencies supporting smart contracts based on SERO-Chain.
Top movers of the day are Tripio and Constellation. Since midnight Tripio has surged 31.06% and Constellation 17.45%. SwissBorg is 14.38% higher.
The crypto markets moved higher today. Since midnight 2100NEWS DA Indexes which measure the performance of different groups of tokens and coins have increased between 0.30% and 2.81% (NWSOT50 which measures the performance of non-Ethereum tokens). The coins measured by 2100NEWS DA Coin Index (NWSCo100) have increased by 0.66% while the Ethereum based tokens measured by 2100NEWS DA Ethereum Based Index (NWSET100) have increased only by 0.30%. 2100NEWS Digital Assets Total Index (NWST1100) which measures the performance of the top 1100 crypto assets by market capitalization is 0.92% higher. Bitcoin and Ether are also higher: BTC +1.12%, ETH +0.87%.

Tripio (TRIO)
Tripio is the first travel marketplace based on the blockchain. It leverages the decentralized network provided by blockchain technologies to directly connect global customers and service providers. Moreover, it builds a service ecosystem based on transparent, tamper-resistant trust and incentives. The blockchain technologies Tripio leverages help reduce transactional and operational costs in travel industries, as well as improve customer experience in their respective products and services. On the Tripio platform, a service provider can publish her unique service terms and conditions using smart contracts. From the moment a purchase initiates to the end of the travel, every step along the way can be enforced and monitored by smart contracts. Should disputes arise, Tripio provides dispute resolution by means of community selfgovernment mechanisms.

SwissBorg (CHSB)
SwissBorg is a crypto wealth management platform. Its goal is to provide holistic financial services in the crypto asset space through the use of blockchain technology, smart contracts, swarm intelligence, and its team's many years of financial and technological expertise.

Constellation (DAG)
Constellation providing infrastructure tools for an open decentralized data marketplace and an enterprise-grade software solution for data provenance and integrity. It's secure, cost-effective, scalable, and easy to integrate. Furthermore, Constellation provides data dependency graphs on a decentralized DAG (directed acyclic graph) network – an evolution of existing blockchain technologies. The solution not only secures data pipelines through encryption but creates an audit trail of data downstream to enable a live overview of the status of any data source.
---