---
Tokens and coins that moved the most in the last 24 hours:
Top movers of the day are DigixDAO and THORChain. Since 6 pm THORChain has increased by 4.44% while DigixDAO has decreased by 11.92%. By increasing of 10.53% Streamr DATAcoin has moved up the most.
The crypto markets ended the day in green. Today's crypto market movement is illustrated by an adjacent picture showing the movement of the NWSBCT index (blue chips) over the past 24 hours. 2100NEWS DA Indexes ended between +0.67% and +3.48% (NWSBE). 2100NEWS Digital Assets Total Index (NWST1100) ended +3.07%. Bitcoin and Ether also ended higher: BTC +3.78%, ETH +1.51%.
To find out based on which criteria have been selected, please read the notes.

Streamr DATAcoin (DATA)
Streamr is a usage token on the Streamr network and a payment token on the Streamr marketplace. Streamr provides a complete system to create unstoppable real-time data apps, even without writing code. Currently, the valuable data one produce is at the mercy of large corporations. This coin can be used to buy, sell through a decentralized peer-to-peer network.
Top movers of the day at 18:10 are DigixDAO and Kin which has surged 25.16% since 1 pm. DigixDAO has increased by 12.78% and WePower by 5.36%.
In the afternoon, the crypto markets were still going up. Since 1 pm 2100NEWS DA Indexes which measure the performance of different groups of tokens and coins have increased between 0.75% and 3.25% (NWSBE). Our main 2100NEWS Digital Assets Total Index (NWST1100) has increased by 2.61%. Bitcoin and Ether are also higher: BTC +3.55%, ETH +1.34%.

Kin (KIN)
Kin is a distributed ecosystem of digital services for daily life, created by Kik. Kik has been an innovator in the chat space since the first million people signed up for the chat application in 2010. Kin is making the digital world more fair, more free, more fun, and more human for all of us.
Top movers of the day at 13:10 are DigixDAO and Burst. Since morning DigixDAO has increased by 32.22% and Burst by 6.87%. WePower has made the significant move up of 13.11%.
Generally, most tokens and coins went up. Since morning the large caps measured by 2100NEWS Digital Assets 100 Large Cap Index (NWSL100) have increased by 0.83%. 2100NEWS Digital Assets Total Index (NWST1100) is 0.26% higher. Ether has increased by 0.40% while Bitcoin has decreased by 0.10%.

DigixDAO (DGD)
2100NEWS ranking: 130, Mid-cap Ethereum based Token, Index member: NWST1100, NWSM200, NWSTo100, NWSET100, NWSDM100
2100NEWS DA Orderbook Quality Evaluation Grade: Poor, Score: 8.5, (Average for Tokens: 11.4)
The Announcement of new listings on exchanges
Digix brings a use case for the tokenization and documentation of physical assets to the customers by employing its Proof of Asset (PoA) ​protocol. Ethereum and the InterPlanetary Files System (IPFS) are used by the PoA protocol to trace an asset by employing its chain of custody, which enables for the open and public affirmation of an asset's existence without a centralized database.
🥳 We're thrilled to announce that $DGX is listed on @Switcheo Network. You can instantly buy and sell DGX on Switcheo Network, the Leading Decentralised Exchange. https://t.co/wanHS9qZJS pic.twitter.com/p2oRNyZ6VU

— Digix (@DigixGlobal) November 29, 2019
Top movers of the day are MINDOL and Lambda. Since midnight MINDOL has increased by 7.73% and Lambda by 12.03%. The Force protocol is 5.05% lower.
On Black Friday the crypto markets started out mixed. The large caps measured by 2100NEWS Digital Assets 100 Large Cap Index (NWSL100) started out 0.60% higher while the micro caps represented by 2100NEWS Digital Assets 500 MicroCap Index (NWSMi500) started out 0.20% lower. 2100NEWS Digital Assets Total Index (NWST1100) which measures the performance of the top 1100 crypto assets by market capitalization is 0.55% higher. Both, Bitcoin and Ether started out 0.59% higher.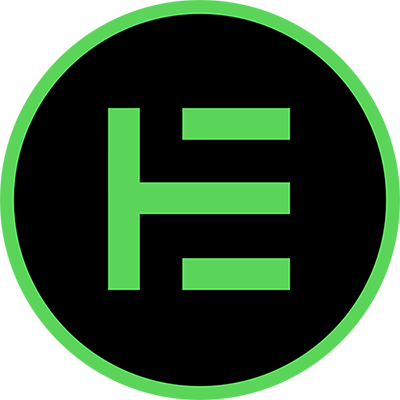 Elitium (EUM)

MINDOL (MIN)
The MINDOL project aims to revitalize Japanese subculture worldwide.

Lambda (LAMB)
Lambda is a safe, reliable and infinitely scalable decentralized storage network, which achieves the decentralized storage of data, the integrity and security verification of data, and the operation of market-oriented storage transactions based on the Lambda Chain consensus network, so as to provide infinitely scalable data storage capacity for the next-generation Internet of Value.

The Force Protocol (FOR)
The Force Protocol is a financial blockchain technology platform that provides a one-stop solution for distributed financial services application developers. The Force Protocol will be based on the current mainstream public blockchain system, through the abstraction and encapsulation of open financial business common module, providing external services in the form of SDK and API.
---