---
Tokens and coins that moved the most in the last 24 hours:
Top movers of the day are DMarket and Streamr DATAcoin which has surged 47.59% since 6 pm. DMarket has increased by 9.80% and QURAS by 0.56%.
In the evening the crypto markets were still going up and ended the day much higher. Today's crypto market movement is illustrated by an adjacent picture showing the movement of the NWSBCT index (blue chips) over the last 24 hours. 2100NEWS DA Indexes ended between +2.70% and +6.08% (NWSOT50). 2100NEWS Digital Assets Total Index (NWST1100) ended +4.37%. Bitcoin and Ether also ended much higher: BTC +5.14%, ETH +3.19%.
To find out based on which criteria have been selected, please read the notes.

Streamr DATAcoin (DATA)
Streamr is a usage token on the Streamr network and a payment token on the Streamr marketplace. Streamr provides a complete system to create unstoppable real-time data apps, even without writing code. Currently, the valuable data one produce is at the mercy of large corporations. This coin can be used to buy, sell through a decentralized peer-to-peer network.
Top mover of the day at 18:10 is DMarket which has surged 45.55% since 1 pm. Atlas Protocol has increased by 17.49% and AdEx by 15.09%. Ruff is 24.51% higher.
In the afternoon the crypto markets went up significantly. Since 1 pm 2100NEWS DA Indexes which measure the performance of different groups of tokens and coins have increased between 2.81% and 5.57% (NWSOT50). Our main 2100NEWS Digital Assets Total Index (NWST1100) has increased by 3.30%. Bitcoin and Ether are also higher: BTC +3.41%, ETH +3.60%.

DMarket (DMT)
DMarket is a global marketplace solution that turns every virtual item into a real commodity. DMarket was founded in May 2017. The team behind the project has more than 10 years of experience in the gaming industry. Among our team's successful projects are Skins. Cash, a leading global market for instant in-game skins sales, boasting over two million visitors per month and over 20 million in-game items sold per annum and Suntechsoft Corp Limited, the #1 private merchant of digital goods and owner of World of Games and Global Games companies (15 million games sold over the past few years).
Top movers of the day at 13:10 are QURAS and DMarket which has surged 41.12% since morning. The others on the table are also much higher: QURAS +32.40%, Selfkey +40.06%, AdEx +21.72%, Levolution +29.20%.
Generally, the crypto markets are still mixed. Since morning the micro caps measured by 2100NEWS Digital Assets 500 MicroCap Index (NWSMi500) have fallen by 1.38% while the large caps represented by 2100NEWS Digital Assets 100 Large Cap Index (NWSL100) have increased by 0.06%. 2100NEWS Digital Assets Total Index (NWST1100) is 0.46% higher. Bitcoin is 0.92% higher while Ether is 0.79% lower (as of 8 am).

DMarket (DMT)
Top movers of the day are QURAS and LATOKEN. Since midnight QURAS has increased by 22.76% and LATOKEN by 14.43%. Molecular Future is 0.85% lower.
The crypto markets started out mixed this morning. Mid caps measured by 2100NEWS Digital Assets 200 Mid Cap Index (NWSM200) started out 0.69% higher while the large caps represented by 2100NEWS Digital Assets 100 Large Cap Index (NWSL100) started out 0.27% lower. 2100NEWS Digital Assets Total Index (NWST1100) which measures the performance of the top 1100 crypto assets by market capitalization is 0.21% lower. Bitcoin started out 0.29% lower while Ether stayed almost the same (+0.01%).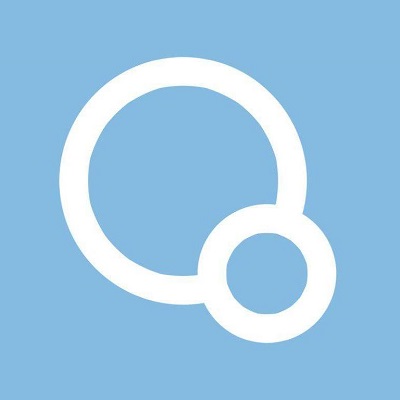 QURAS is a project aiming to protect privacy for both users and enterprises. Privacy is needed not only in the blockchain but also on an individual and corporate level. QURAS is a genuine secret contract platform that fulfills various privacy protection needs.

Molecular Future (MOF)
Molecular Future is an innovative financial investment service company registered in the a one-stop digital asset investment service platform jointly invested by Molecular Group, Eaglesfund, HBCC, the XBTING Foundation, the HCASH Foundation and Collistar Capital. The project aims to provide users with the Blockchain -related investment products, institutional-level market trading software, media information, project archives and community service systems, and community service systems to correctly guide the users through the Blockchain industry.

LATOKEN (LA)
2100NEWS ranking: 247, Mid-cap Ethereum based Token, Index member: NWST1100, NWSM200
2100NEWS DA Orderbook Quality Evaluation Grade: Extremely Weak, Score: 2, (Average for Mid-caps: 8.9)
LATOKEN is a rapidly growing crypto exchange focusing on liquidity for new tokens. Besides crypto trading, eligible LATOKEN users can participate in selected Tokens Sales at pre-sale and crowdsale stages. Security Token Offerings (STO) are also available on LATOKEN crypto exchange. LATOKEN's mission is to make capital markets and trading available 24/7 T+0, with a broader range of asset classes.
---