---
Tokens and coins that moved the most in the last 24 hours:
Top movers of the day are QURAS and DAO.Casino. Since 6 pm QURAS has increased by 11.54% and DAO.Casino by 18.55%. By increasing of 24.50% Constellation has moved up the most. Molecular Future is 1.74% higher.
In the evening the tokens and coins went up and most of them ended the day in green. The large caps measured by 2100NEWS Digital Assets 100 Large Cap Index (NWSL100) ended +0.95% (see the chart of NWSLT over the last 24 hours). 2100NEWS Digital Assets Total Index (NWST1100) ended +0.17%. Ether ended +0.96% while Bitcoin ended -0.54%.
To find out based on which criteria have been selected, please read the notes.

Constellation (DAG)
Constellation providing infrastructure tools for an open decentralized data marketplace and an enterprise-grade software solution for data provenance and integrity. It's secure, cost-effective, scalable, and easy to integrate. Furthermore, Constellation provides data dependency graphs on a decentralized DAG (directed acyclic graph) network – an evolution of existing blockchain technologies. The solution not only secures data pipelines through encryption but creates an audit trail of data downstream to enable a live overview of the status of any data source
Top movers of the day at 18:10 are Molecular Future and DAO.Casino. Since 1 pm Molecular Future has surged 33.94% and DAO.Casino 27.26%. QURAS and PIVX are lower: XQC -1.27%, PIVX -5.30%.
In the afternoon the crypto markets stayed mixed. Since 1 pm the coins measured by 2100NEWS DA Coin Index (NWSCo100) have increased by 0.25%. On the contrary, the tokens represented by 2100NEWS DA Token Index (NWSTo100) have fallen by 0.56%. 2100NEWS Digital Assets Total Index (NWST1100) is 0.39% lower (-0.47% as of yesterday EOD). Bitcoin and Ether are lower: BTC -0.66%, ETH -0.40% (as of 8 am).

Molecular Future (MOF)
Molecular Future is an innovative financial investment service company registered in the a one-stop digital asset investment service platform jointly invested by Molecular Group, Eaglesfund, HBCC, the XBTING Foundation, the HCASH Foundation and Collistar Capital. The project aims to provide users with the Blockchain -related investment products, institutional-level market trading software, media information, project archives and community service systems, and community service systems to correctly guide the users through the Blockchain industry.
Top movers of the day at 13:10 are QURAS and LINA. Since morning QURAS has surged 44.69% and LINA 40.02%. PIVX is 27.17% higher.
Generally, the crypto markets are still mixed. The large caps are slightly higher (NWSL100 +0.06% as of 8 am). The micro caps measured by 2100NEWS Digital Assets 500 MicroCap Index (NWSMi500) have decreased by 0.60% since morning. Ether has increased by 0.14% while Bitcoin has decreased by 0.17%.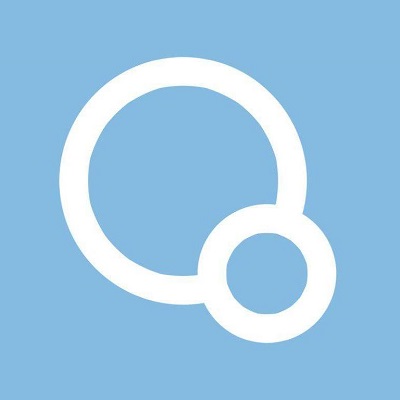 QURAS is a project aiming to protect privacy for both users and enterprises. Privacy is needed not only in the blockchain but also on an individual and corporate level. QURAS is a genuine secret contract platform that fulfills various privacy protection needs.
Top movers of the day are EDC Blockchain and IRIS Network. Since midnight EDC Blockchain has increased by 18.02% and IRIS Network by 15.07%. MX Token and DigixDAO are slightly lower: MX -2.68%, DGD -0.55%.
Today the crypto markets started out mixed. The large caps measured by 2100NEWS Digital Assets 100 Large Cap Index (NWSL100) started out 0.23% higher. On the other hand small caps represented by 2100NEWS Digital Assets 300 SmallCap Index (NWSS300) started out 0.31% lower. 2100NEWS Digital Assets Total Index (NWST1100) which measures the performance of the top 1100 crypto assets by market capitalization is 0.02% lower. Bitcoin and Ether started out lower: BTC -0.18%, ETH -0.20%.

MX Token (MX)
2100NEWS ranking: 102, Large cap Ethereum based Token, Index member: NWST1100, NWSL100, NWSTo100, NWSET100
2100NEWS DA Orderbook Quality Evaluation Grade: Ordinary, Score: 11.2, (Average for Large caps: 11.9)
Rebound (move down more than 24 hours ago)
MXC Exchange is a platform focusing on the exchange of blockchain assets created by Wall Street, Japan and Europe senior quantitative trading team and senior practitioners of blockchain through decentralized self-organization. MXC will provide users with more secure, convenient and intelligent blockchain asset circulation services, aggregate the world's high-quality blockchain assets, integrate the world's top security technology and commit to build the world's top blockchain asset trading platform.

DigixDAO (DGD)
Digix brings a use case for the tokenization and documentation of physical assets to the customers by employing its Proof of Asset (PoA) ​protocol. Ethereum and the InterPlanetary Files System (IPFS) are used by the PoA protocol to trace an asset by employing its chain of custody, which enables for the open and public affirmation of an asset's existence without a centralized database.

EDC Blockchain (EDC)
Launched in 2015, EDC Blockchain describes itself as a global multi-currency platform with a built-in constructor of coins. All EDC holders are reportedly merged into masternodes (a type of fund in which users donate their coins), thereby allowing the node to mine EDC. Based on a hybrid LPoS mining algorithm and using Bitshares 2.0 Graphene protocol, EDC reportedly provides network security when implementing important functions, such as instant confirmation of transactions and network voting. The last EDC coin will be produced on January 1st, 2040. The EDC community reportedly exceeds 1 million users, while the cryptocurrency is used by people in 57 countries. EDC is actively focusing on the Southeast Asian, Latin American, and European markets.

IRISnet (IRIS)
IRIS network aims to build technology foundation which facilitate construction of distributed business applications. It goes beyond today's blockchain systems which are mainly for digitalized assets. The IRIS network is named after the Greek goddess Iris, said to be the personification of the rainbow and the faithful messenger between heaven and humanity. The IRIS network is under development and is being constantly updated, including but not limited to key governance and technical features.
---