---
Tokens and coins that moved the most in the last 24 hours:
Top movers of the day is Egretia which has surged 31.89% since morning. Blockstack has increased by 13.22% and Apollo Currency by 15.57%. Kava is 3.12% higher. Most tokens and coins ended the day lower. 2100NEWS Digital Assets Total Index (NWST1100) ended -0.78%. Bitcoin ended -0.99%, Ether ended -0.56%.
To find out based on which criteria have been selected, please read the notes.

Egretia (EGT)
Egretia is the world's largest HTML5 blockchain platform. Egretia blockchain Lab is cooperating with the leading HTML5 enterprise, Egret Tech to create a complete, open, friendly HTML5 blockchain. Developers can launch HTML5 games & apps on Egretia's blockchain ecosystem. Meanwhile, game players can trade virtual assets too.
Top movers of the day are Kava and Lympo. Since midnight Kava has increased by 18.36% and Lympo by 4.78%. ILCoin and NKN are also much higher: ILC +12.99%, NKN +15.98%. Most tokens and coins moved lower this morning. Since midnight 2100NEWS Digital Assets Total Index (NWST1100) which measures the performance of the top 1100 crypto assets by market capitalization has decreased by 0.49%. Bitcoin and Ether are also lower: BTC -0.62%, ETH -0.06%.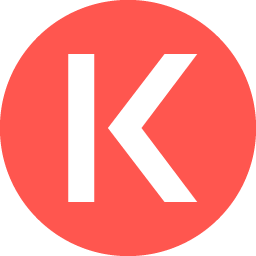 Kava (KAVA)
2100NEWS ranking: 1385 Non Ethereum based Token, Index member: –
2100NEWS DA Orderbook Quality Evaluation Score: 17.2
The Kava blockchain is the first cross-blockchain DeFi platform enabling users to leverage and hedge using a multi-collateral CDP system and collateral-backed stablecoin (USDX).

Lympo (LYM)
Lympo aims to create an ecosystem powered by user-generated and user-controlled fitness and wellness data allowing the exchange of value through the introduction of LYM utility tokens. Lympo's goal is a marketplace where data itself is used efficiently by ecosystem members and everyone is rewarded fairly.

ILCoin (ILC)
ILCOIN is a modern alternative to Bitcoin developed by the ILCoin Dev Team, using SHA-256 encryption technology. ILCOIN is not dependent on the present banking system. It has its own independent value. There are 2.5 billion ILCOIN available. Users all around the world use ILCOIN. ILCOIN can be safely stored in wallets built for the Cloud, Android, OSX and PC and it can be transferred directly to anyone instantly at virtually no cost – without banks, without chargebacks. ILCOIN users can monitor their transactions through our own block explorer. The system is already capable of handling up to 170 k TX per block, and it is compatible with today's crypto platforms.

NKN (NKN)
NKN is a new generation of highly scalable, self-evolving and selfincentivized blockchain network infrastructure. NKN addresses the network decentralization and self-evolution by introducing Cellular Automata (CA) methodology for both dynamism and efficiency.
---