---
Tokens and coins that moved the most in the last 24 hours:
Top mover of the day is Egretia again which has surged 11.46% since 6 pm. Eidoo has increased by 9.60% and Dragonchain by 9.83%. The crypto markets ended the day in red. 2100NEWS DA Indexes ended between -0.39% and -1.37%. 2100NEWS Digital Assets Total Index (NWST1100) ended -1.14%. Bitcoin ended -1.09%, Ether ended -2.08%.
To find out based on which criteria have been selected, please read the notes.

Egretia (EGT)
Egretia is the world's largest HTML5 blockchain platform. Egretia blockchain Lab is cooperating with the leading HTML5 enterprise, Egret Tech to create a complete, open, friendly HTML5 blockchain. Developers can launch HTML5 games & apps on Egretia's blockchain ecosystem. Meanwhile, game players can trade virtual assets too.
Top mover of the day at 18:10 is Egretia which has surged 20.57% since 1 pm. Streamit Coin has increased by 6.29%. VeriBlock and Measurable Data Token are lower: VBK -3.16%, MDT -5.03%. In the afternoon the crypto markets were still going down. 2100NEWS DA Indexes fell between 0.11% and 1.81%. 2100NEWS Digital Assets Total Index (NWST1100) is 1.07% lower (-1.54% as of yesterday EOD). Bitcoin and Ether are also lower: BTC -0.98%, ETH -1.82% (as of 1 pm).

Egretia (EGT)
Top mover of the day at 13:10 is Centrality which has surged 19.35% since morning. Molecular Future has increased by 3.24% and VeriBlock by 5.98%. Red Pulse Phoenix Binance is 3.37% lower. Generally, the crypto markets are lower. Since morning 2100NEWS DA Indexes which measure the performance of different groups of tokens and coins have fallen between 0.32% and 0.93%. Our main 2100NEWS Digital Assets Total Index (NWST1100) is 0.73% lower. Bitcoin and Ether are also lower: BTC -0.75%, ETH -1.04%.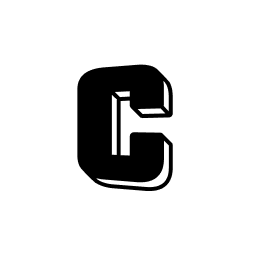 Centrality (CENNZ)
Centrality is a venture studio that partners with leading innovators in key industries to create a marketplace of applications. These applications allow consumers to manage everyday tasks and experiences using peer-to-peer transactions – all via one login and using blockchain-enabled infrastructure. It is one of the leading, blockchain venture studios in the world, with a growing team of 75 people across Auckland, London, Melbourne and Singapore.
Top movers of the day are Centrality and Contentos. Since midnight Centrality has increased by 21.35% and Contentos by 8.22%. Red Pulse Phoenix Binance is 5.02% higher. Today the crypto markets started out mixed. The tokens measured by 2100NEWS DA Token Index (NWSTo100) started out 0.70% higher while the coins represented by 2100NEWS DA Coin Index (NWSCo100) started out 0.14% lower. 2100NEWS Digital Assets Total Index (NWST1100) which measures the performance of top 1100 crypto assets by market capitalization is  0.25% higher than at midnight. Bitcoin and Ether started out higher: BTC +0.38%, ETH +0.14%.

Red Pulse Phoenix Binance (PHX)
Red Pulse is a market intelligence platform covering China's financial and capital markets. Our Open Research Platform will connect industry experts, practitioners, and professionals together to share their views and analysis to a global audience. Red Pulse is building the next generation ecosystem for knowledge and research sharing.

Contentos (COS)
Contentos is a blockchain protocol that aims to form the foundation for a decentralized digital content ecosystem that empowers all members, including creators, consumers, and advertisers, to earn fair compensation for their contributions. Contentos also intends to establish itself as the future Ethereum of digital content, accepting content DApps of all kinds.
---